Concern about alcohol-related crime is high—for the last two years, over nine out of ten people in the UK believe it is a problem (96% in 2018 and 93% in 2019). How should the criminal justice system address this issue? What is the right balance between punishment and preventing offending in the future?
What Does the Public Think?
According to new polling commissioned by SCRAM Systems, the public wants to see a smart justice system that can address both the need to punish and the need to rehabilitate. In fact, 91% of people in the UK support the use of sobriety tagging for those who commit crimes under the influence of alcohol.
The polling also suggests that the public believes a sentencing option tailored to offending behavior would be more effective. When asked what sentencing method might be the most effective to reduce and prevent alcohol-related crime, 58% agreed that sobriety tags would be the most advantageous—significantly higher than alternative methods.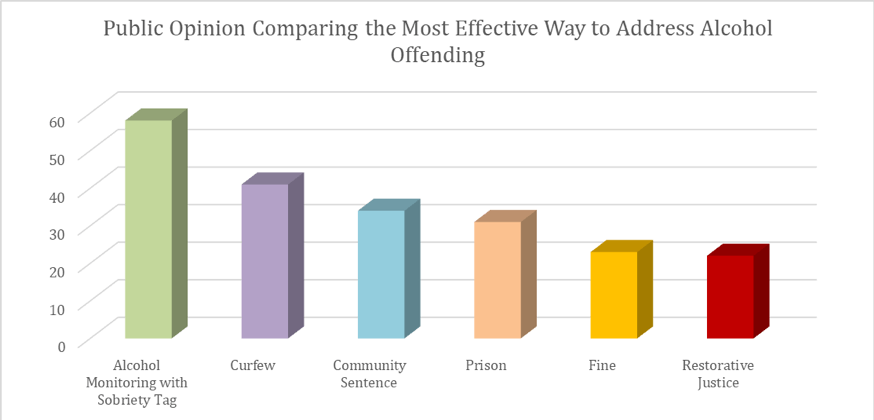 Smart Justice Using Sobriety Tags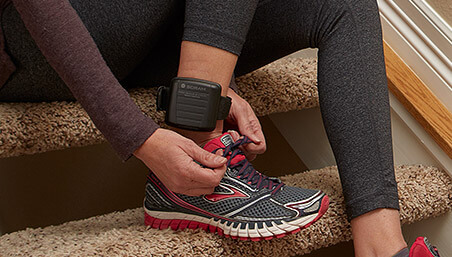 SCRAM Continuous Alcohol Monitoring® (SCRAM CAM®), also known as a "sobriety tag", was introduced for use in the UK in 2012. It was imposed under pilot schemes in conjunction with the Alcohol Abstinence Monitoring Requirement (AAMR) and allows courts to enforce periods of mandated and monitored sobriety of up to 120 days. While wearing the CAM bracelet, those involved with alcohol-related crimes are continuously tested for alcohol, 24/7, by the non-invasive device. The sobriety tags can be used as part of a community-based order imposed by courts.
However, the polling also shows considerable public support of using sobriety tags to reduce the numbers in prisons (87% of the polling in 2018 and 88% in 2019).
The regional appetite for change is as strong as the national one, with support for the use of sobriety tags being high across Birmingham (88% in support), Newcastle (90%), and Nottingham (92%). A number of police, crime commissioners, and probation companies have taken the lead by pioneering a smart justice approach to alcohol-related offending. Humberside, Lincolnshire, and North Yorkshire have been running a project since 2017. The Mayor's Office for Policing and Crime also implemented a highly successful pilot programme across the London courts between 2014 and 2018.
As we start 2019, there remains significant public support for a smart, targeted approach to sentencing in order to address alcohol-related offending. SCRAM Systems' sobriety tags are a unique opportunity for policymakers to help rebuild confidence in effective, evidence-led alternatives to custody.