Using SCRAM Ally
Start here for any help you may need when using the SCRAM Ally victim notification mobile application.
What is SCRAM Ally?
The SCRAM Ally victim notification mobile app ensures that when a SCRAM GPS client is in proximity to the victim's phone, both the victim and supervising authorities are notified. SCRAM Ally may help provide peace of mind for the victim and gives officers additional insight into the location and actions of SCRAM GPS clients.
Real-time notification of client proximity violation
Panic button calls 911 or custom emergency number
Easy installation on a smartphone

Intuitive app navigation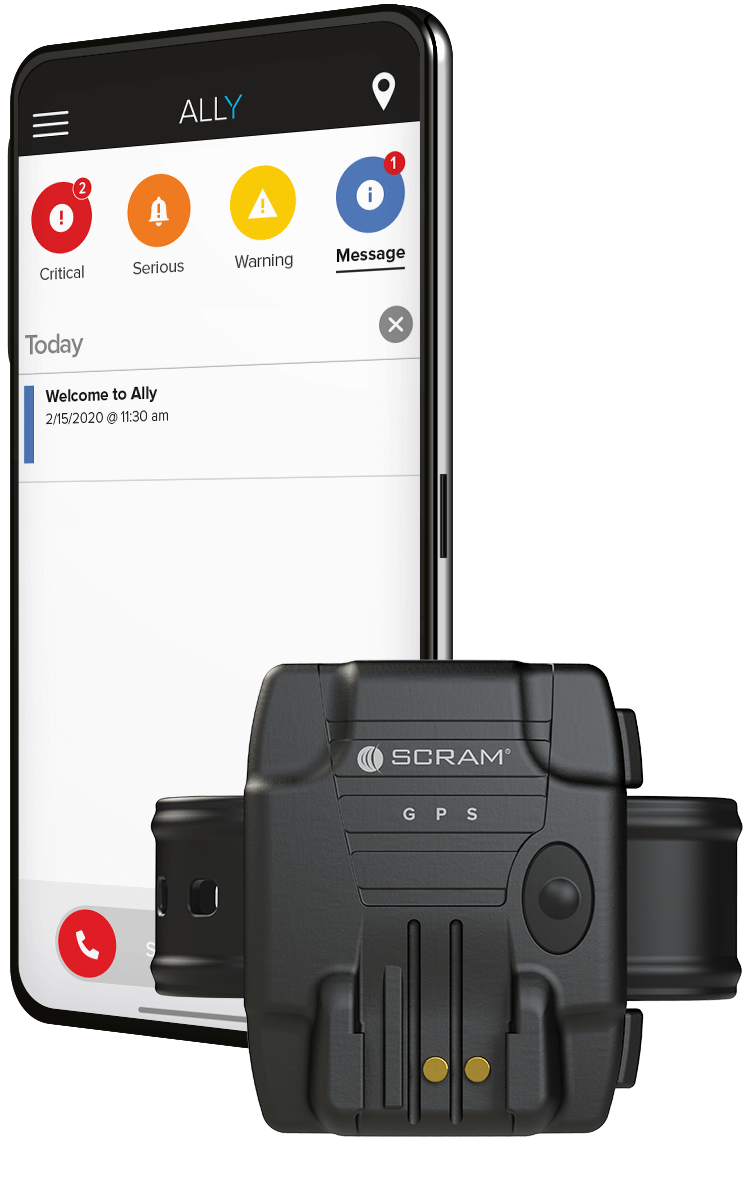 Installation & Setup
Download the SCRAM Ally mobile app from the Google Play Store. Currently, SCRAM Ally is only available on devices using Android® 8.0 and above.
Read the SCRAM Ally terms and conditions.