Become a SCRAM System Partner
While our market penetration is strong, it is far from complete! If you have an interest in joining our network of SCRAM Systems Authorized Service Partners and believe this business opportunity may be right for you, let us know.
SCRAM Systems products are among the fastest-growing corrections technology in the industry. And that didn't happen alone. While we focus extensively on product development and customer service, we are most proud of the network of companies that have become SCRAM Systems partners, helping us deliver and manage our technologies across the U.S. and beyond. As we look to the future with new opportunities and innovations, our motto for our partners is Building on the Best! The future is, indeed, bright, for our company and for our partners.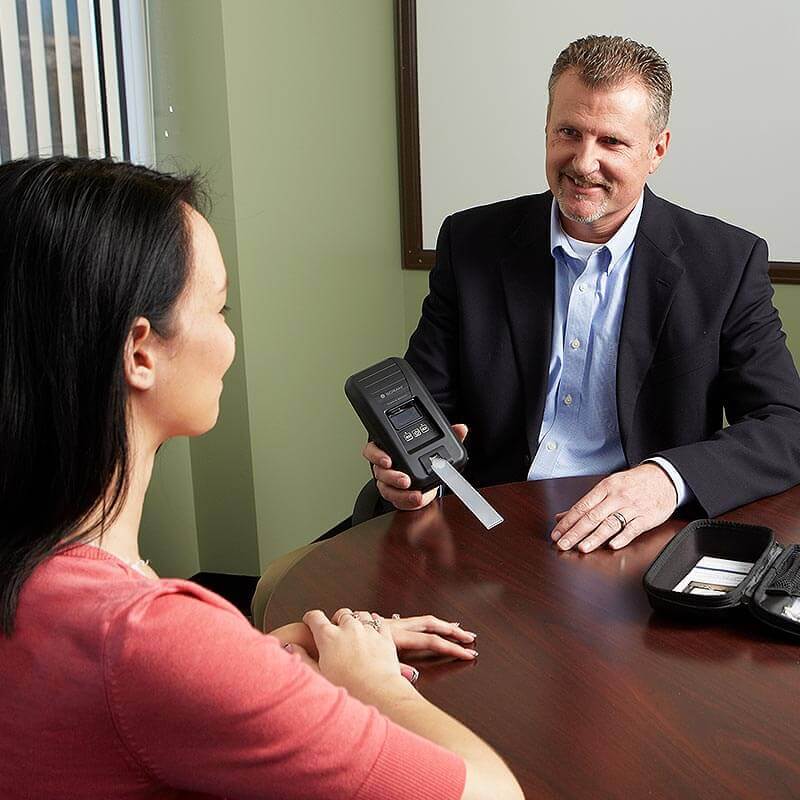 We don't succeed if our partners don't succeed
The Benefits of Partnership
Innovative and proven technologies
We are more than just bracelets—we're proven solutions that are revolutionizing the monitoring and management of justice-involved individuals in the community. Our integrated product suite represents the best-in-class of every system and leverages the worldwide brand recognition of the SCRAM Systems name. Our products are our legacy, and we take that very seriously.
Extensive partner support
Your partnership with SCRAM Systems comes with much more than just our technology. You get a team of professionals that work as an extension of you and your customers. SCRAM Systems Account Managers, Marketing and PR Consultants, Customer Service Support, and Dynamic Training teams are just the beginning of our comprehensive Service Partner team.
Dynamic training opportunities
We are anything but a drop-and-run organization. We provide dynamic training opportunities on every facet of the SCRAM Systems business, and we deliver that training in a multitude of ways. From headquarters-based multi-day certification training to traveling training by region, on-demand internet-support, and 24/7 Customer Support teams, we are dedicated to ensuring your entire organization is operating smoothly with optimal efficiencies.
Formalized launch and support programs
We start you with our comprehensive 30-60-90 launch program to get you up and running, then we follow up with Day 91 and beyond. We've been delivering SCRAM technologies via a partner channel for more than a decade, and we've learned a thing or two along the way. We also invested in Company Stores in key locations across the country, specifically so we could learn what it means to be a SCRAM Systems Service Partner from first-hand experience. We package up that knowledge in proven, best-in-industry programs.
Comprehensive sales and marketing programs
Tradeshows, corporate campaigns, regionalized campaigns, PR, social media, dynamic presentations—you name it, we do it, and we do it with our service partners in mind.
Inquire Now
Thank you for your interest in becoming a SCRAM Systems Partner. Please complete the brief questionnaire below, and a local SCRAM Systems representative will contact you shortly.