Some alcohol monitoring clients are in need of an ignition interlock device (IID), sometimes called a vehicle breathalyzer—but is the size of an IID important? For community corrections departments or supervision agencies that offer, or are considering offering interlock devices, size does matter.
Ignition Interlock Devices: Size Matters
When comparing different IIDs on the market, LifeSafer® ignition interlock devices are smaller and more discreet, and still provide reliable BrAC readings. Below are some reasons why the size of an IID may be relevant: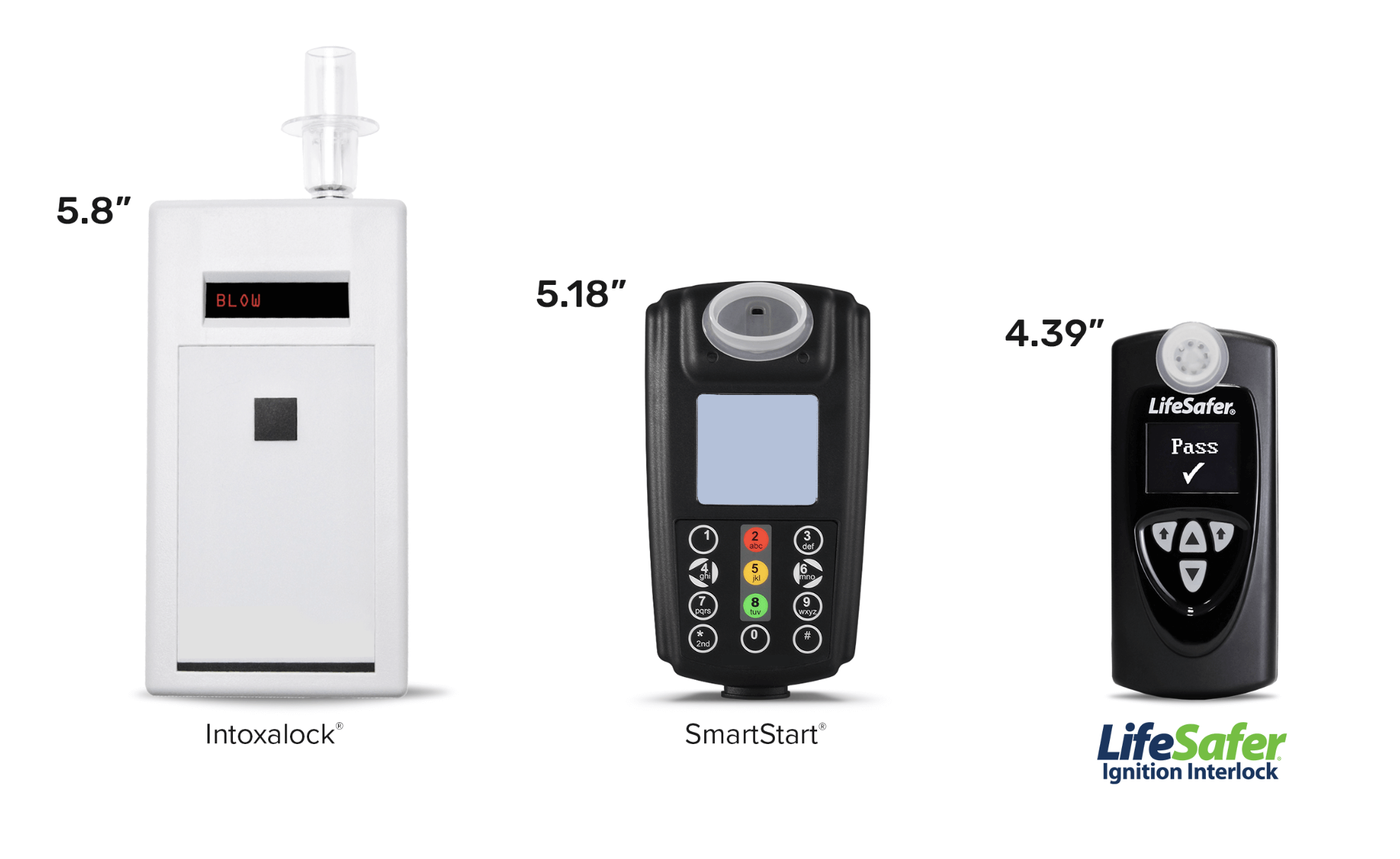 The smaller the IID, the less room it takes up in a client's vehicle. Because IIDs are often mounted to the dashboard above the steering wheel, the less intrusive the device, the more easily accessible it will be to the client.
The dashboard placement of LifeSafer IIDs are designed to keep the device and connecting cable out of the way while driving—keeping clients safer while on the road. And, the smaller size makes LifeSafer IIDs easier to grab when they need to take a running test.
Because of the smaller size of LifeSafer IIDs, it fits comfortably in the client's hand and is easier to test while on the go.
LifeSafer IIDs are more discreet than others on the market, which can help reduce the stigma of alcohol monitoring and community supervision—giving clients more confidence while participating in their supervision program and their recovery process.
Ignition Interlock Program Success
Not only are LifeSafer ignition interlock devices reliable and discreet, but the services offered to support IID program success is unmatched. When community corrections departments and treatment courts choose LifeSafer IIDs, they also receive:
Easy test taking and accurate results
Expertly trained, high-quality service technicians
Exceptional, bilingual customer support available 24/7
Automated appointment reminders to help clients stay on track
And more
Click here to learn more about LifeSafer ignition interlock devices and how to become a LifeSafer partner.