​Improve Outcomes and Community Safety with Software
Over the past fifty years, behavioral research has uncovered the components that make up the most effective community corrections programs. Evidence-based practices (EBP) embody the core of this research, and by applying these principles, your community can enhance the outcomes of your supervision services and improve community safety.
As we advance into the digital age, new technology has emerged to help officers successfully implement EBP in probation, parole, pretrial, and problem solving courts programs.
SCRAM Nexus is a revolutionary software platform that applies evidence-based practices into the day-to-day decision making of community corrections and problem solving courts teams, allowing for better allocation of time and resources and efficient supervision management.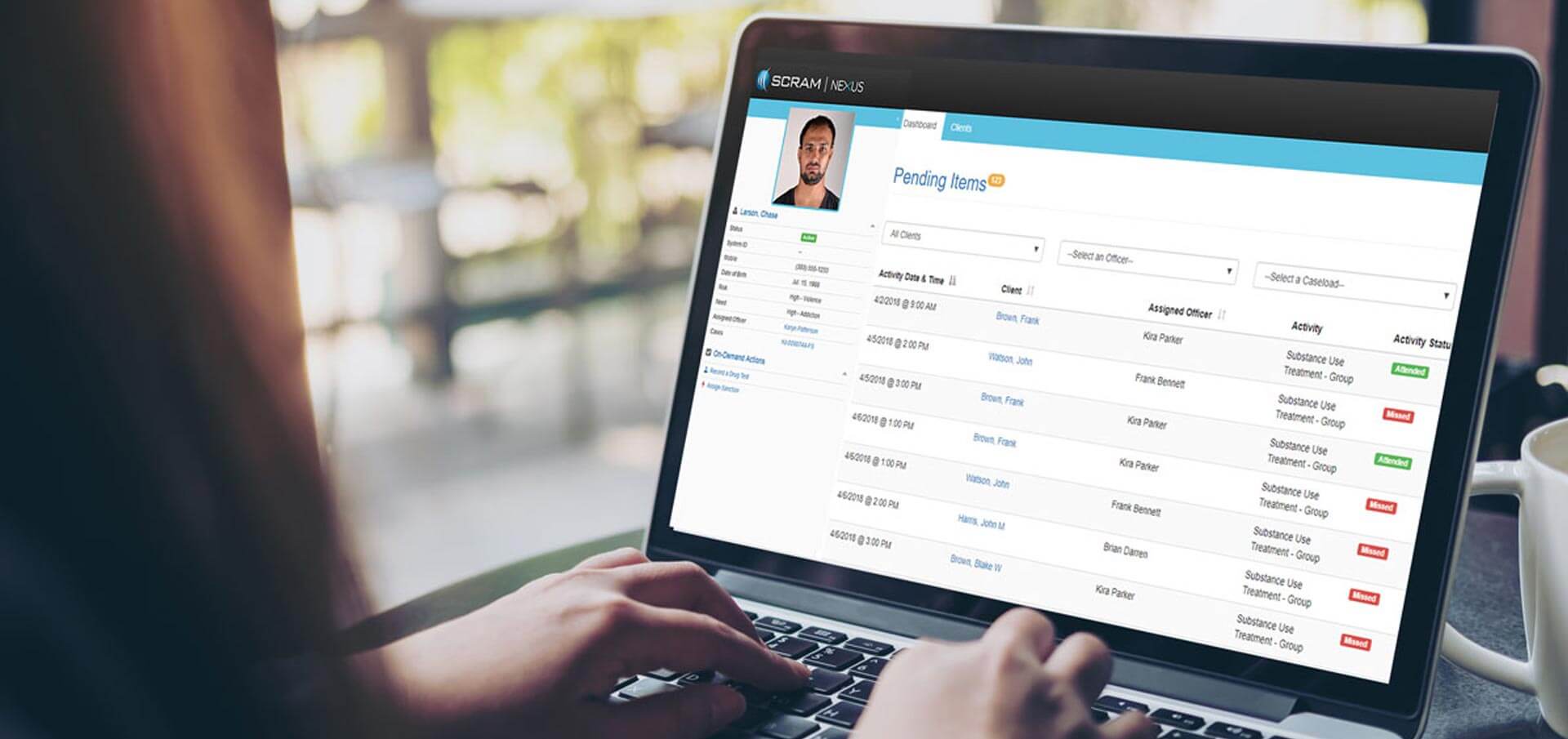 Reduce Recidivism Using Evidence-Based Practices
When correctional rehabilitation programs appropriately match services and treatment to the risk and need profiles of clients, they can be 15-20% more effective at reducing criminal recidivism. This includes applying swift, certain, and fair rewards for accomplishments, as well as sanctions for any program violations. In fact, by incorrectly or failing to assign rewards and sanctions, recidivism can actually increase, especially in higher-risk clients.
But Nexus easily automates this process, taking the "guessing game" out of which reward or sanction is appropriate for the client's behavior. Properly assigning a sanction that matches a client's violation—or reward that matches an accomplishment—is the most effective way to modify, and eventually change, a client's behavior.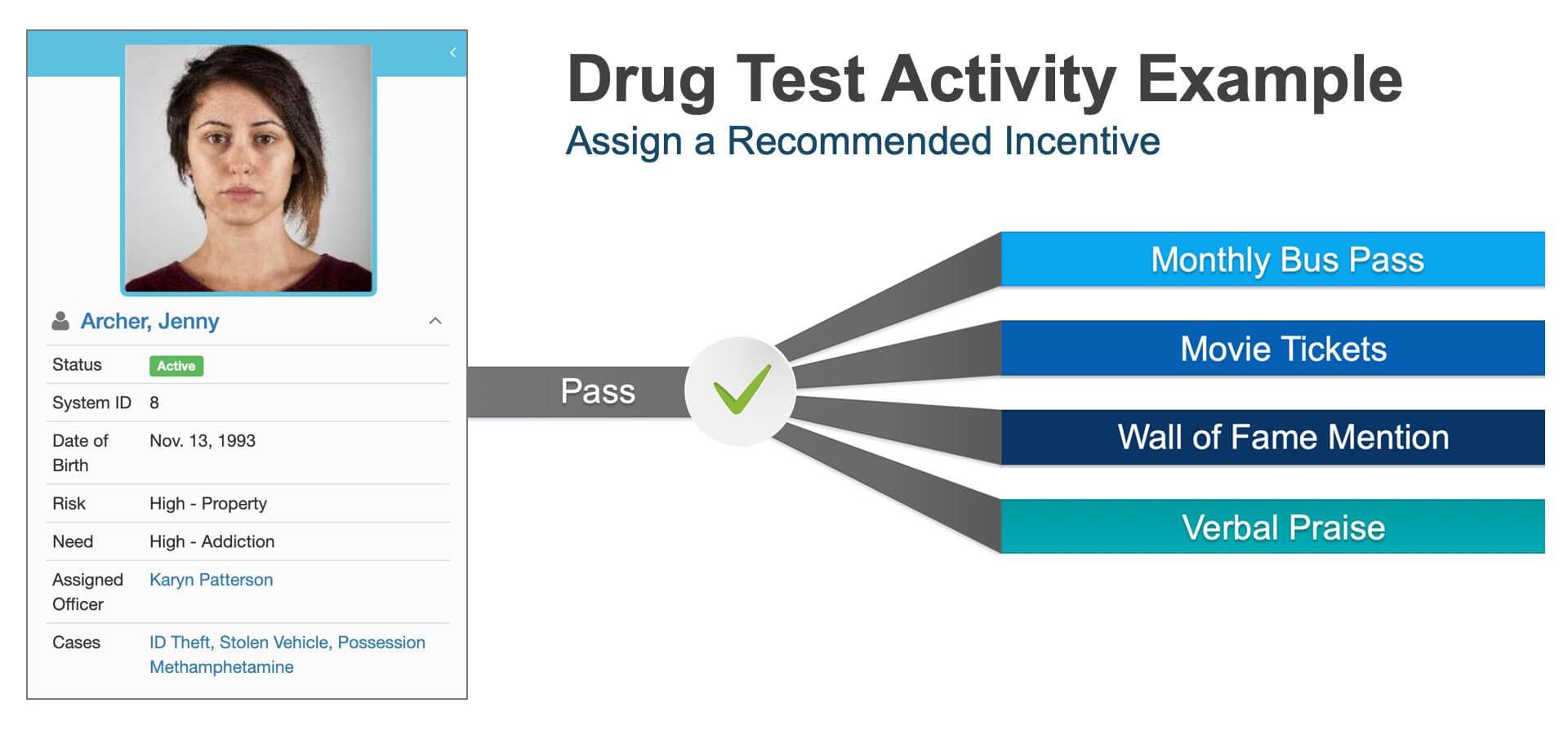 Accurate placement of clients in appropriate programs is also essential to changing criminal behavior. For example, if a lower risk client is placed in the same program as a high-risk parolee, the program and its associated sanctions can have a negative effect on the lower risk client and even push them towards worse criminal behaviors.
The Nexus platform can help corrections officers identify the most suitable program based on a client's criminal history and their risk and need factors so they can receive the best treatment possible.
Using Technology to Streamline Program and Client Management
All of the automation provided by the Nexus platform can not only help officers make more informed and appropriate decisions, but also significantly reduce their workload. With caseloads commonly ranging from fifty to several hundred, proper program and client management can seem almost impossible.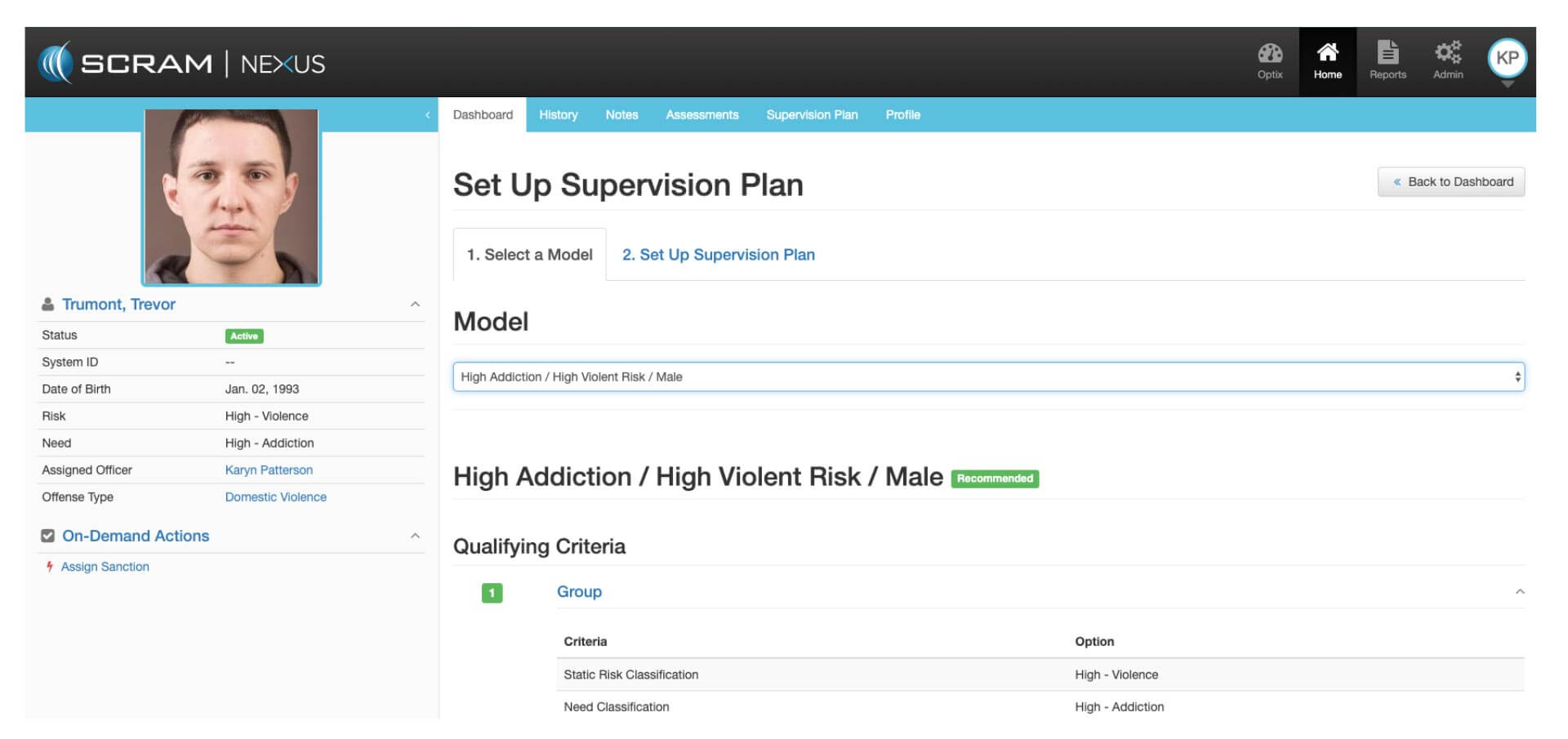 With dynamic supervision planning and tracking, Nexus automates workflow management for officers. And the advanced reporting coupled with rich, visual analytics, makes SCRAM Nexus more than just a case management system, but a platform to effectively run supervision programs from start to finish.
Learn more about how SCRAM Nexus can help enhance your program outcomes and increase workflow efficiency.