It's the digital age—documents no longer need to be signed in ink, nor do they need to be printed and faxed. Now, most contracts and documents offer electronic signature capabilities which are quickly becoming the norm.
Collecting client signatures is easier than ever with the new ESignature feature for the SCRAM TouchPoint® Client Engagement mobile app.
Easier Document Management with ESignature
With SCRAM TouchPoint, officers can have clients esign PDF documents needed for their supervision plan. These files are stored in the Documents section of the TouchPoint app and can provide community corrections teams with:
Increased officer efficiency as clients don't need to come in to sign paperwork
Time savings when storing and managing paperwork
More convenience as clients can esign documents anywhere there is an internet connection
Confidence knowing that in most cases esignatures are legally recognized and binding
It's a simple process—officers simply upload the PDF file and indicate when a signature is required. The client will then see a notification banner on the TouchPoint app notifying them to sign the document. Once the document is signed, the officer is notified and has access to the signed document for their records.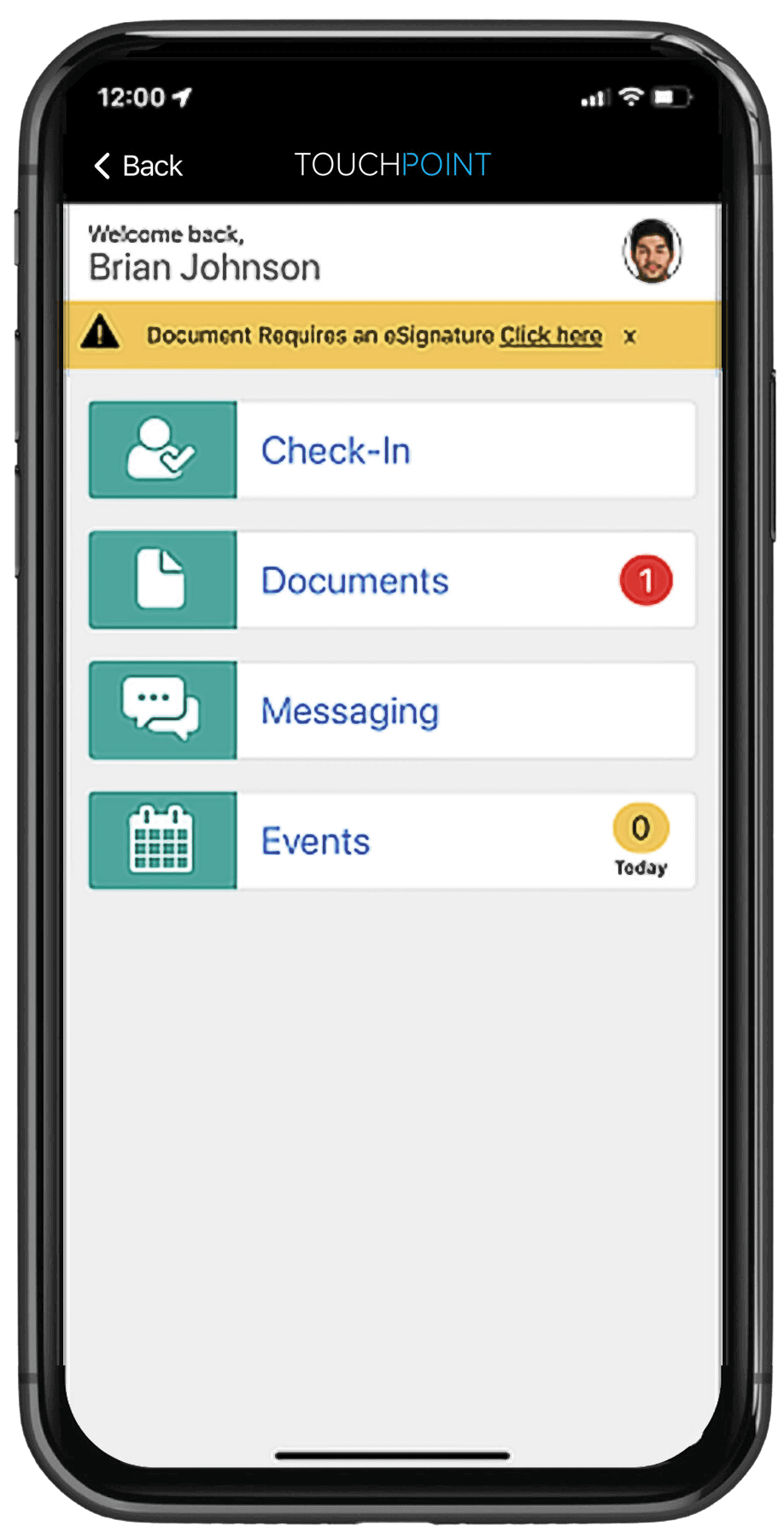 With SCRAM TouchPoint's new ESignature feature, officers can save time and clients can easily sign documents and stay compliant with their supervision plan.