Dynamic & Interactive Reports with
SCRAM Optix™ Analytics
Effective data analysis is the key to making insightful decisions and ensuring efficiency. Optix Analytics provides dynamic reporting that enables users to visualize program activity and performance statistics, reveal trends and opportunities, and identify areas for growth or improvement across the full suite of our technologies.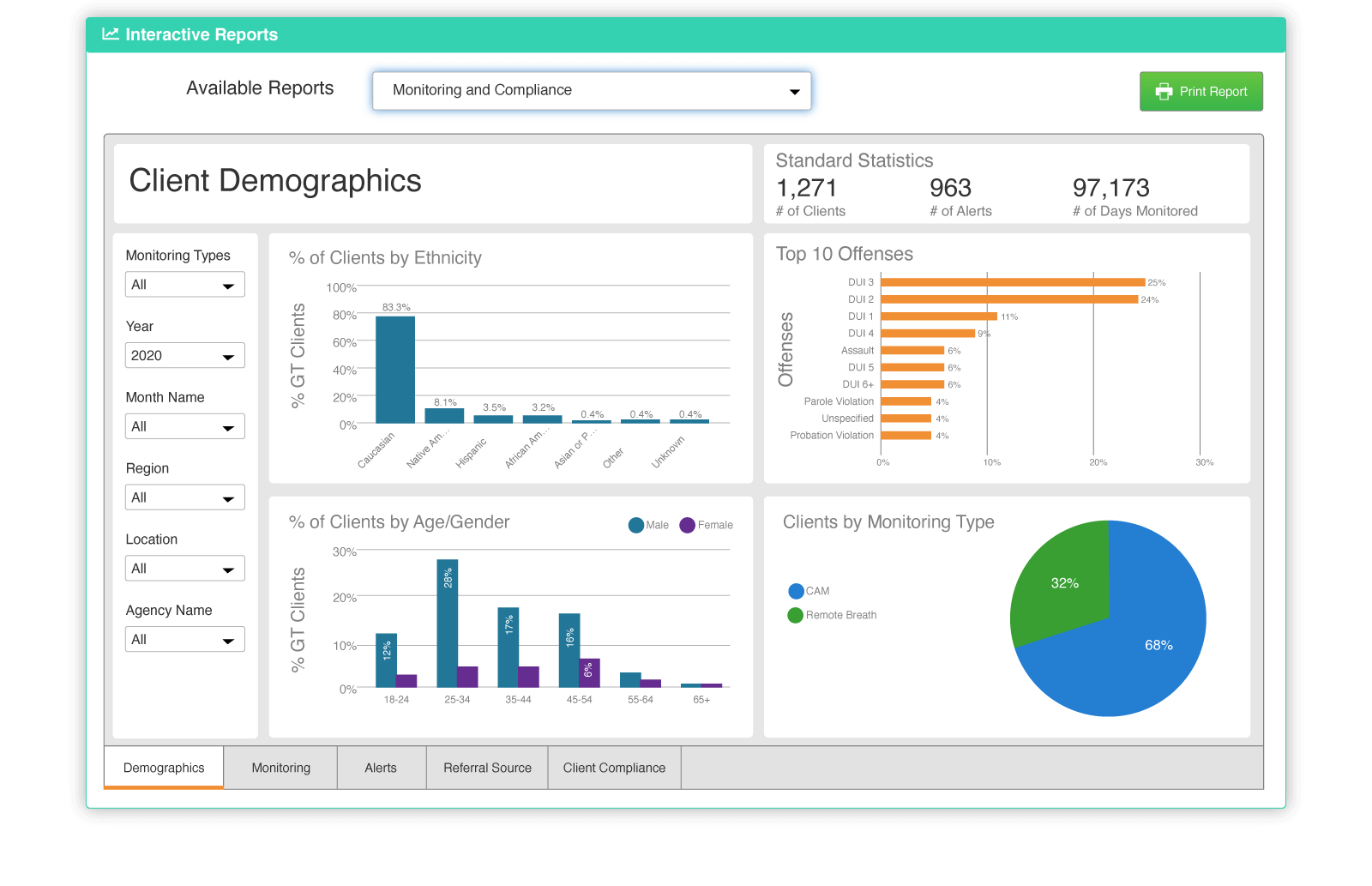 Harness the Power of Information
Implement several filters—including monitoring type, dates, region, locations, and agency—to dynamically update visualizations. With the touch of a button, view reports to reveal the most critical insights and share to enable transparent and effective decision making across entire programs.
---
Monitoring and Compliance
These reports are designed to help optimize a monitoring program by providing detailed data on the types of clients being monitored, the referring authorities, the types of alerts being generated, and client compliance success.
The information provided by the Monitoring and Compliance Reports can be used to help evaluate business operation efficiency and identify areas for growth or improvement.
Inventory
Inventory Reports enable users to review the total utilization and inventory status for a program's equipment, including current inventory, inventory detail, current RMA, inventory trends over time, and device specifics.
This resource helps our providers make decisions about how best to distribute devices across program locations and provides insight into how much of the device inventory is truly being used over time to promote inventory efficiency.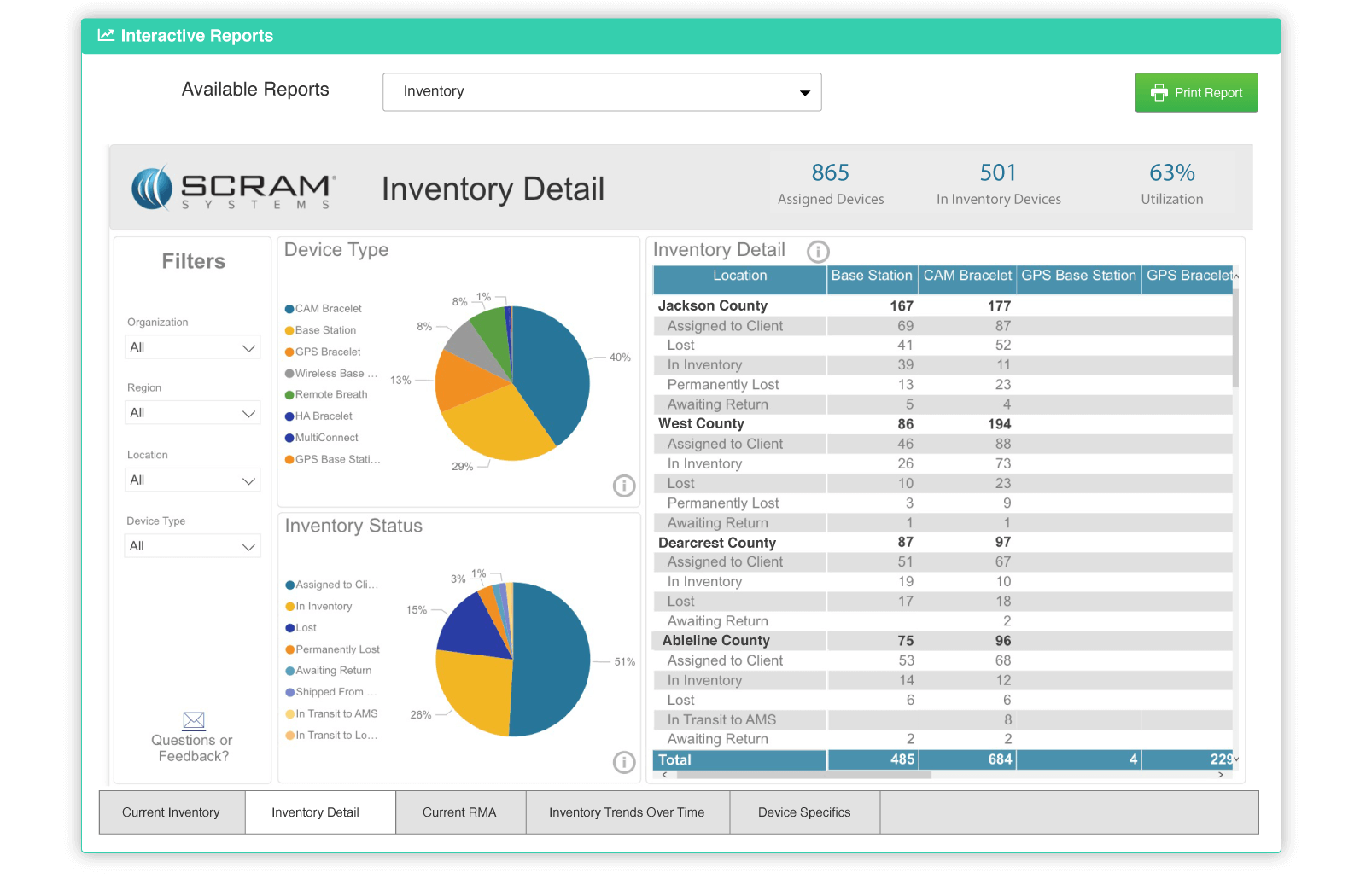 GPS Compliance Reports
Reports for GPS compliance are designed to provide information on client demographics, compliance percentage, the amount and types of alerts that are being generated for a specific agency, and the average amount of days clients are on the program before the first alert is generated.
Each report can be filtered to enable pinpointing to desired information and taking a deeper dive into the most critical data.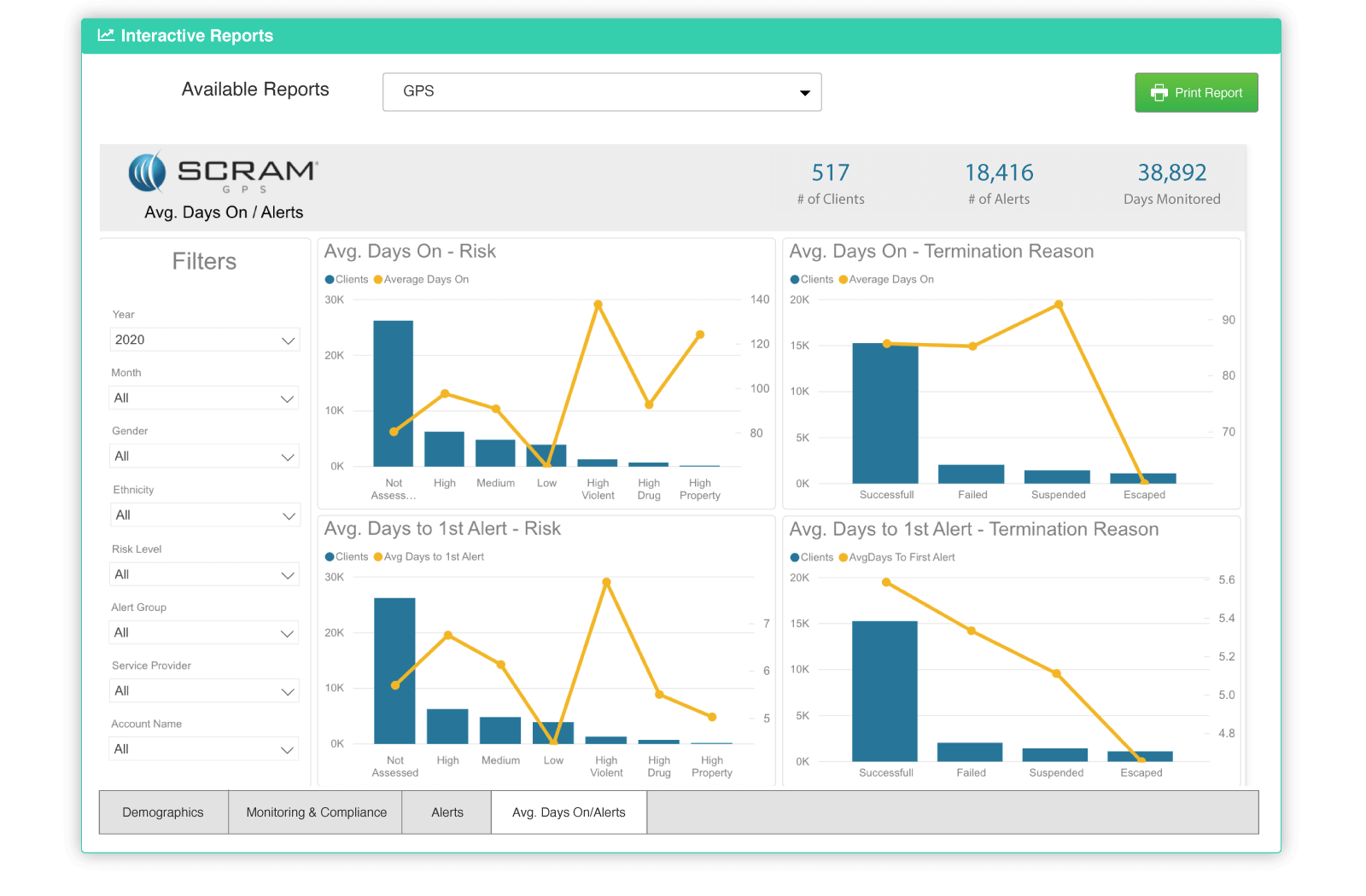 Ready to see SCRAM Optix Analytics in action? Schedule a demo today!
Contact Us