Every day around the country, drunk-driving defendants prove they're sober with SCRAM Continuous Alcohol Monitoring
Tens of thousands of DUI clients rely on SCRAM Continuous Alcohol Monitoring to prove their sobriety and compliance.
Most alcohol testing systems focus on how to "catch" noncompliance. But for 15 years and more than a half-million participants, SCRAM CAM has reliably proved and provided evidence of compliance for 99.2% of all clients monitored. Every single day.
No guessing, no false alerts from the environment—and the resulting rush to acquire a secondary test to prove compliance. Whether your client is ordered to monitoring or voluntarily wants to show a good faith effort at sobriety, our automated and discrete testing system is the most reliable in use worldwide.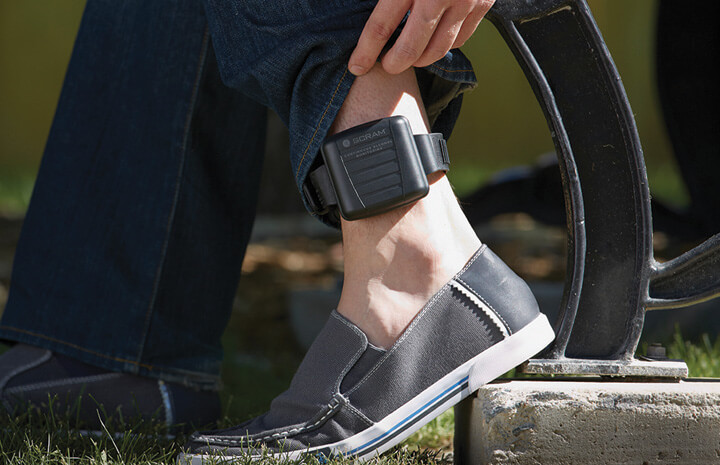 Get Started! Find a SCRAM Systems Provider Near You
Search Now
Proven Technology
Hear What Defense Attorneys Say About SCRAM CAM
When clients are arrested for a DUI, the consequences can be life-changing. In addition to incarceration, they may risk losing employment or a military position, and their family is disrupted. When the stakes are high, showing an extended period of monitored sobriety can make all the difference in sentencing.
Hear how defense attorneys are working with local SCRAM CAM providers, in both corrective and therapeutic settings, to help clients struggling with a DUI or bigger alcohol problem.
Frequently Asked Questions
How can alcohol monitoring benefit my client?
Monitoring with SCRAM CAM shows the court that your client is serious about the offense. Monitoring can mitigate sentences, be a condition of release, or make bail more accessible. It's also been shown to be effective at supporting behavior change for clients with repeat offenses and alcohol misuse issues when paired with treatment or counseling.
Do prosecutors and judges trust SCRAM CAM results to prove sobriety?
SCRAM CAM has monitored more than half a million DUI clients, is independently tested, and has been court-validated. It's the only ankle-worn alcohol monitoring system that is single-source admissible because it's the only one that can reliably distinguish between consumption and alcohol in the surrounding environment.
How much does SCRAM CAM cost?
There is typically a one-time installation fee and a requirement that the wearer pays all or a portion of the daily monitoring fee. Program charges vary based on local program parameters, so consult with your local SCRAM Systems Authorized Service Provider for price and program specifics.
How it Works
SCRAM CAM Testing is Automated, Discrete, and Noninvasive
Tests the client's insensible perspiration, every 30 minutes, 24/7. Provides detailed reporting as needed to show compliance.
Worn on the ankle. Easily hidden with pants or skirts.
Automatic, noninvasive. No breath tests, no urine samples, no blood draws, no reporting to a testing center.
Can reliably tell the difference between drinking and alcohol in the environment—unlike other ankle-worn testing systems.
Provides optional curfew monitoring and home detention with the same equipment.
Shown to support long-term sobriety with counseling or treatment.
Get Started! Find a SCRAM Systems Provider Near You
Search Now