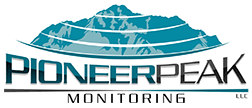 Pioneer Peak Monitoring LLC.
Pioneer Peak Monitoring provides pretrial Alcohol, GPS, and Drug monitoring.

SCRAM CAM®
Continuous Alcohol Monitoring

SCRAM Remote Breath®
Remote Alcohol Breath Testing

SCRAM GPS®
GPS Location Monitoring

SCRAM House Arrest®
House Arrest Monitoring

SCRAM TouchPoint®
Smartphone-based Client Engagement
Products Offered
Jurisdiction (10 counties served)
Change county jurisdiction above to see which products are available.

cam

rb

gps

ha

tp
Main Office
111 W. Evergreen Ave
Palmer, Alaska 99645
Phone: 907-746-7070
Fax: 907-746-5030