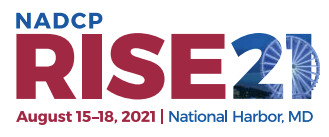 SCRAM Systems and LifeSafer have merged, revolutionizing the way treatment courts supervise clients.
Stop by our booth!
We are excited to see you at NADCP's RISE21 Conference in National Harbor! SCRAM Systems + LifeSafer is proud to be a Platinum Sponsor for this event, so be sure to visit Booth #15 to say hello, enter to win a YETI® cooler, and learn how we can support your team to achieve their goal of helping clients succeed.
LifeSafer and SCRAM Systems share a common set of values and commitment to the community, our customers, and the clients you supervise. Together, we deliver solutions that enable better decision making, breaking the cycle of addiction and helping courts guide their clients on the road to recovery.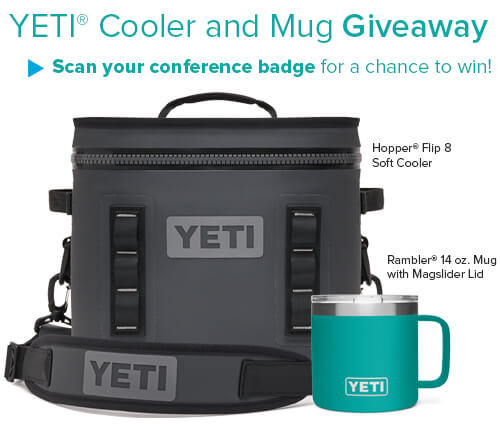 Check out a sneak peek of our opening ceremony video
Add These Featured RISE21 Sessions to Your Schedule
Efficacy of Continuous Alcohol Monitoring, Evidentiary Standards, and the Burden of Proof
Sunday August 15, 2021 | 2:00 – 3:15 PM ET
Room: Chesapeake DEF
Code: C-12
Join the Honorable Greg Pinski (Ret.) who will guide attendees through the key legal standards and court rulings that impact the use of continuous alcohol monitoring in treatment courts. Attendees will also hear about court admissibility and reporting standards, common defenses, and the science behind transdermal alcohol testing technology.
Alcohol Testing: Applying Best Practices to Standard Supervision
Sunday August 15, 2021 | 2:00 – 3:15 PM ET
Room: Chesapeake ABC
Code: C-14
This interactive workshop featuring the Honorable Diane Bull is suitable for all team members, especially those with daily interaction with participants and testing. This workshop will identify how treatment court best testing practices can be applied to alcohol testing in various supervision settings to improve participant outcomes.
A Full Spectrum of Client Monitoring and Software
Alcohol Monitoring | Ignition Interlock | GPS Monitoring | Victim Notification | EBP Implementation Software | Client Engagement