Transdermal Alcohol Testing
How SCRAM CAM Tests Through the Skin
If you've ever noticed the aroma coming from someone who drank alcohol the night before, then you've experienced the very event that spawned the interest of our founders in the science of transdermal alcohol monitoring.
While the technology that allows the SCRAM CAM bracelet to effectively test and report alcohol consumption based on transdermal testing is relatively new, the science of transdermal testing is not. Transdermal—or literally "through the skin"—has been known for decades as a reliable way to transport substances, both through absorption and excretion.
In the 1920s researchers first began testing the concept of alcohol emissions through the skin. In 1985, researchers at the Indiana University School of Medicine published two studies on the subject of measuring volatile substances through the skin and measuring alcohol excretion in human perspiration. Today the science is well studied, peer-reviewed, and documented.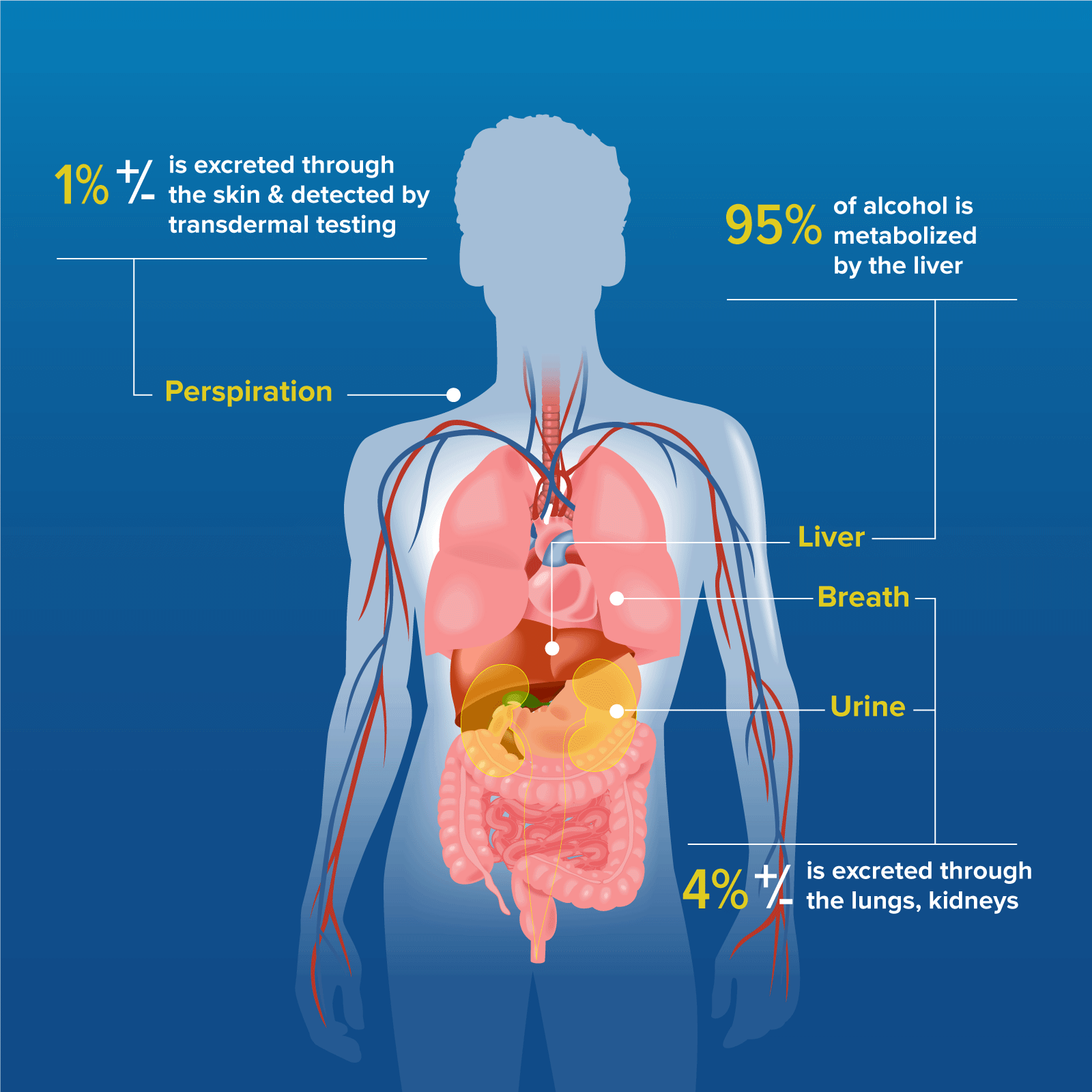 Learn How the SCRAM CAM Bracelet Tests Through the Skin
This interactive tool walks you through the path of alcohol in the body and demonstrates how SCRAM Continuous Alcohol Monitoring can detect alcohol through the wearer's sweat.