Thanksgiving Drunk Driving
Prevention Resource Center
A Time for Gratitude
Thanksgiving is a time to enjoy a moment of gratitude with our dearest loved ones. Along with watching football games, spending time outdoors, and enjoying amazing food, alcohol may also take center stage during the holiday. Combined with the tens of millions of people who plan to hit the roads during the long weekend, Thanksgiving is one of the deadliest times to drive.
49.3 million travelers were on the roads during the Thanksgiving weekend in 2019 (AAA)
From 2015 – 2019, there were 135 drivers involved in fatal alcohol-involved crashes on "Blackout Wednesday" (NHTSA)
Nearly 800 people died in alcohol-related crashes during the 2015-2019 Thanksgiving holiday period (NHTSA)
During the 2019 Thanksgiving holiday period, there were 4x as many drivers involved in alcohol-related crashes at night than during the day (NHTSA)
Explore our Thanksgiving and Drunk Driving Resource Center to see how you can use our social media graphics and tips to help raise awareness of the dangers of Thanksgiving drunk driving. This year, a safe Thanksgiving gathering is something we can all be grateful for.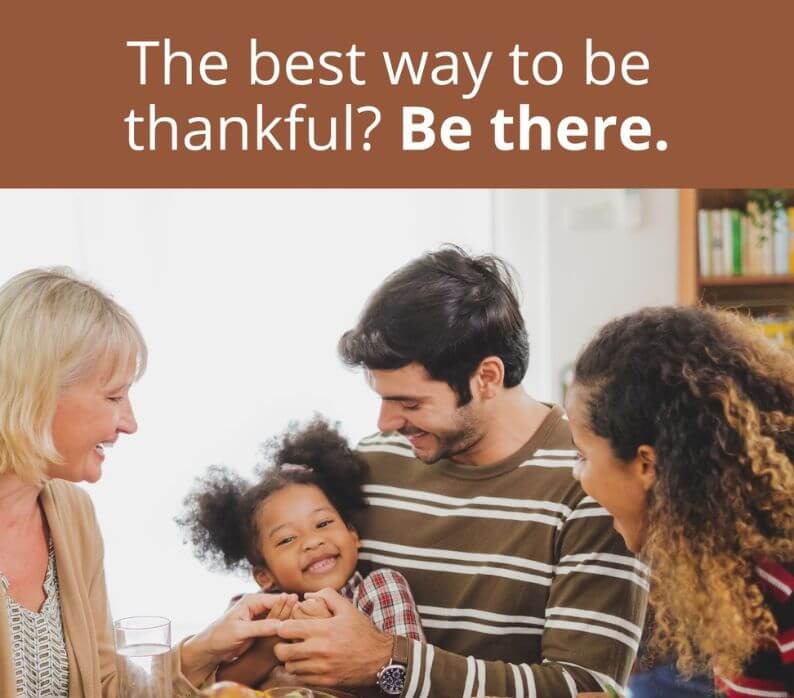 ---
Help Spread the Word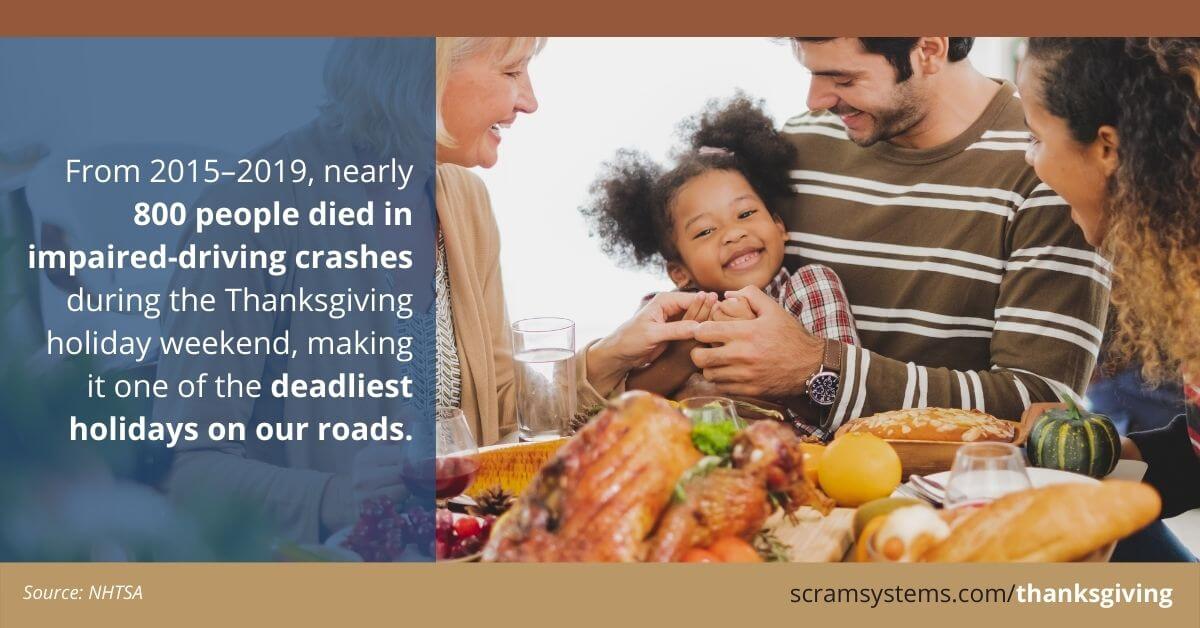 Share This Resource Page Now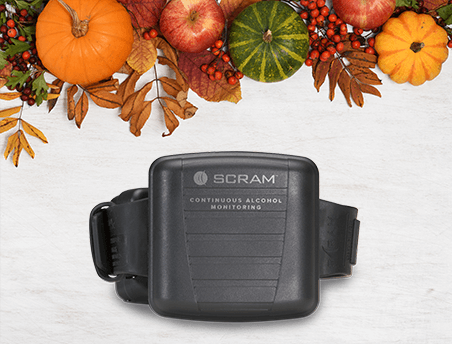 Squash Thanksgiving Stressors
SCRAM CAM + Thanksgiving
Thanksgiving is not all turkey and pie. For many, the Thanksgiving holiday is a cornucopia of stress and other triggers that can lead to excessive drinking. Since the COVID-19 pandemic began—and continues—stressors have shifted from preparing large feasts to figuring out how to celebrate safely and managing emotions about missing cherished traditions and time with loved ones. Alcohol clients may experience a heightened urge to drink to cope with all the pressure.
SCRAM Continuous Alcohol Monitoring programs are helping "squash" the drinking triggers that Thanksgiving can bring. In fact, over 90% of high-risk drunk drivers supervised with SCRAM CAM said that their monitoring helped them stay sober during the holidays because:
It kept them accountable and compliant—they know if they drink, they will get caught
It acts as a constant reminder to abstain from alcohol
It provides a clear reason to resist peer pressure to drink
It prevents drinking around random testing schedules
Learn more about how SCRAM Continuous Alcohol Monitoring is driving compliance, accountability, and assessment in drunk and impaired driving programs across the country.