Not Just Another Case Management Software
Court systems are finding new ways to conduct business and stay in touch with their clients, which means the demand for remote and virtual services has grown significantly. With the majority of the U.S. population owning a smartphone, the natural evolution to leverage that technology has been recognized by the criminal justice market.
A Client Management Solution
CourtFact is a leader in software and smartphone applications for the criminal justice market. This fully inclusive solution addresses the varying needs of community supervision agencies. The CourtFact suite of products is available to agencies and service providers through SCRAM Systems.
CourtFact includes a flexible and customizable suite of products that allow courts, agencies, and service providers to communicate with and monitor the compliance of their participant population. Using a robust software platform along with a client-facing smartphone application, CourtFact customizes the user experience down to every last detail, giving supervising entities a truly unique experience geared toward individualized client outcomes.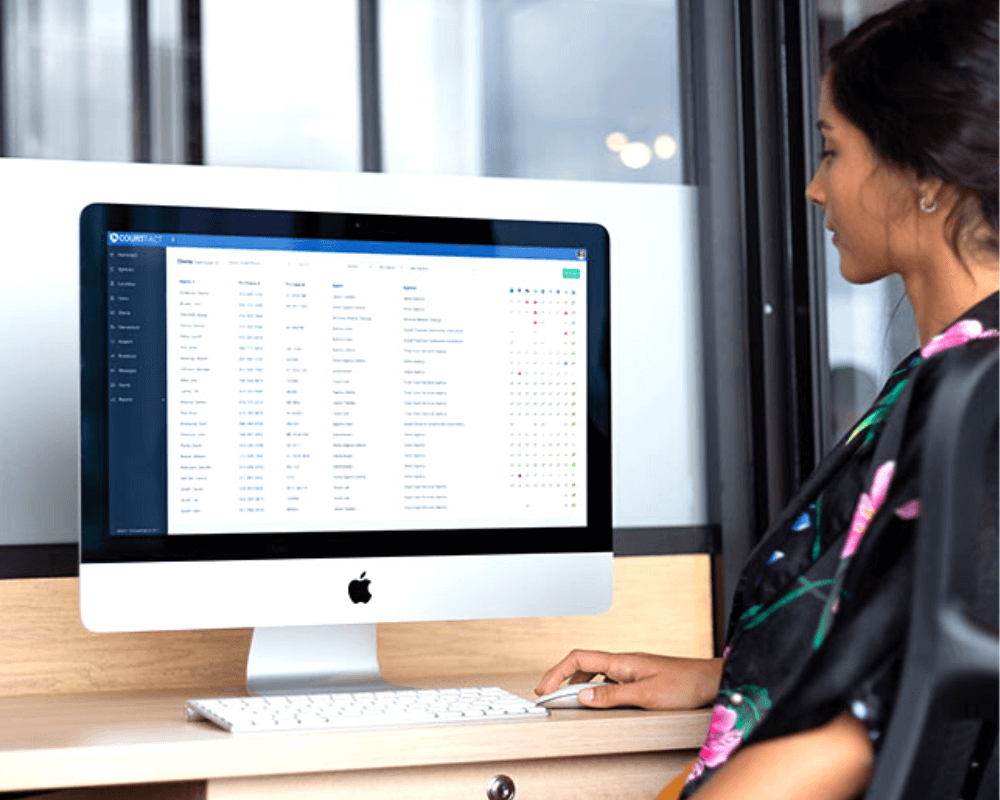 Fully Customizable Platform Options
Web-based software platform for courts and agencies with multiple modules and viewing preferences, giving users control over the level of assistance and supervision for each individual client.
Client-facing smartphone application that keeps agencies and service providers in contact with clients throughout the entire supervision process.
Provides complete access to multiple offices, locations, and programs and gives administrators the ability to create and manage numerous entities under one common account.
Allows service providers and agencies flexible control over every aspect of their substance abuse testing programs, including types of tests administered, where clients go to test, randomization of testing schedules, and more.
In-office accessibility solution for clients that may not have access to a smartphone or computer—with the ability to check in, communicate with their case officer, fill out important reports, and more.
Eliminates accessibility issues such as lack of internet or computer/smartphone availability with device leasing options with varying levels of use access.
Streamline Client Management
The versatility and remote supervision capabilities of the CourtFact software add a continuity of service offerings that complements the SCRAM Systems suite of products. CourtFact software enables agencies and service providers to further streamline their business operations and improve client interactions.
Learn how to add CourtFact to your product and service offerings.
Contact Us