SCRAM Systems has a dedicated team of staff bloggers, all with different areas of expertise, who are on the leading edge of topics and conversations related to the industries we touch. We've compiled a team of customer service, industry relations, engineering, legislative liaisons, and public information specialists who are continuously scouring the internet for issues, trends, studies, and topics of interest to our readers.
---
John Hennessey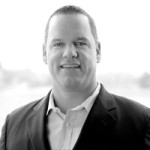 While leading the SCRAM Systems global sales team, John has helped develop strategies and partnerships to grow existing business and enter new domestic and international markets. He brings to the team over 20 years of experience in the criminal justice system, specializing in technology-based, rehabilitation, and software solutions.
John has decades of sales and management experience along with an impeccable track record and reputation within the criminal justice systems. Prior to joining SCRAM Systems in 2007, he spent 11 years in sales management positions at BI Inc. and JBI. John also served on the advisory board of We Save Lives, an organization of stakeholders and traffic safety experts dedicated to saving lives and reducing injuries on our highways through leadership, education, innovation, research, and training. John earned his Bachelor's in Education from Northern Illinois University.
Mindy Huddleston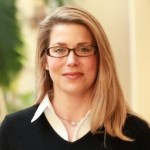 Mindy Huddleston joined SCRAM Systems as part of the Industry Relations team in 2012 and became director of Industry Relations in 2014. Previously, she was the president of Crux Consulting Group, a Washington, D.C.-based agency specializing in government relations, marketing, and project management. Huddleston's career spans work with several notable organizations, including the Pacific Institute for Research and Evaluation, the National Crime Prevention Council, the International Institute for Alcohol Awareness, and the Community Anti-Drug Coalitions of America. Huddleston earned her MBA with a marketing concentration from The George Washington University and a BS in International Business/Marketing with a minor in Psychology from The American University. She contributes On the Hill and other special interest, legislative, and government interest content for Sobering Up.
Matthew Mitchell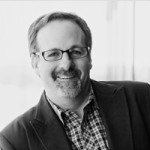 Matthew Mitchell is Director of Program Development for SCRAM Systems. Based in London, he is tasked with developing and implementing Alcohol Sobriety Programmes across the UK. Besides oversight of the day-to-day operations of the London office, Mitchell also works with policing agencies and local authorities to drive awareness and promote the implementation of transdermal alcohol monitoring solutions at the local level. He also works with key stakeholders within the government, academia, research, and special interest organizations that focus on alcohol misuse, crime, and technology solutions.
Mitchell began the first 8 years of his career in Cook County, IL, assigned to the Juvenile Probation Department, with 7 of those years spent in the Intensive Probation Supervision Unit before becoming supervisor of the Electronic Monitoring Unit. He finished up his stint in Cook County working in the Training Division, where he was part of a team of trainers responsible for the induction of new hires. He also worked for the State of Colorado's 2nd Judicial District Probation Department as an Adult Drug Court Officer and a Drug Court Program Supervisor. The past 10 years Mitchell has worked for SCRAM Systems in a variety of roles, most recently serving as the director of Industry Relations for SCRAM Systems, prior to accepting his position in London.
A Chicago native, Mitchell is a graduate of Cornell College, with a BA in Sociology and Anthropology, and he holds an MS in Criminal Justice from the University of Cincinnati. He has become an avid tea drinker since relocating and an advocate for sturdy umbrellas, otherwise known as brollies.