In addition to SCRAM Systems staff bloggers, we're pleased to provide a forum for conversation for some of the industry's most renowned experts. We invite our Guest Contributors to blog about topics that touch their various areas of expertise as well as participate in the comments section of Sobering Up. We're honored to have such a dedicated group of professionals participate in our blog.
---
Kathleen Brown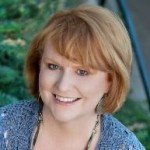 Kathleen Brown has 25+ years of experience as a public relations and marketing communications professional, including 16 years working with media, lawmakers, special interests, and government agencies on the issues of drunk driving and other alcohol-related crime. Brown joined SCRAM Systems in 2000 and held various positions within the sales and marketing organization, working extensively with the news media as a topic expert for industry data and research studies, community corrections, monitoring technologies, drunk driving, alcohol misuse, and the judicial system. Today she is the principal of Brown + Associates, LLC, a virtual communications and advocacy firm, working with companies and NGOs within the criminal justice industry. Connect with Kathleen: LinkedIn | Twitter
Linda Connelly
Linda Connelly is a 37-year veteran working in criminal justice and is a leader in developing and deploying innovative community-based corrections programs. Her San Francisco-based organization, LCA, was founded in 1991 and developed the first residential treatment program for homeless parolees, called Milestones, for the California Department of Corrections and Rehabilitation. This successful program has been modeled throughout the state. Linda has worked with electronic supervision technologies since their inception in the 1980s, and today, LCA provides electronic monitoring, continuous alcohol testing, GPS, case management, day reporting, and consulting services throughout the state of California.
Linda volunteers her time to numerous criminal justice associations, including the International Community Corrections Association (ICCA), California Gender Responsive Strategies Commission, and the National Institute of Justice (NIJ) Technical Working Group for community corrections, as well as the San Francisco Re-Entry Council.
Aaron Fleisher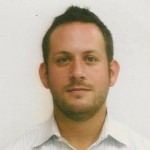 Aaron Fleisher is the president and general manager of SCRAM of California, Inc., and Total Court Services of Nevada, LLC.  For almost 8 years, Aaron has worked with courts and agencies across California and Nevada to develop and sustain continuous alcohol monitoring programs.  Aaron is an acting court liaison, a participating member of multiple DUI court staffing teams or committees, and teaches a continuing education course for attorneys.  Aaron regularly attends industry trainings, conferences, and seminars.  Aaron holds a Bachelor of Science in business marketing from the University of Nevada Las Vegas.  Aaron is a fan of all Michigan sports teams.
Tara Handron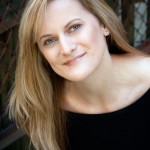 Tara T. Handron is the regional vice president for the Caron Treatment Centers in the Greater Washington, D.C. area. Handron helps families and individuals who need treatment or other recovery-related resources locally and nationally. She heads up all of Caron D.C.'s marketing, fund-raising, alumni activities, and support groups.Ms. Handron is also the playwright and sole performer of the one-woman show, Drunk with Hope in Chicago. The play evolved out of her master's thesis research of female recovering alcoholics and the comparison of their experiences in traditional face-to-face, 12-Step recovery meetings to online meetings. Since premiering at Georgetown University in April 2008, Drunk with Hope in Chicago has been performed in numerous treatments centers, conferences, and festivals in New York City, Washington, D.C., and Chicago. It will have its West Coast premiere in the summer of 2012. Handron holds a BFA from New York University's Tisch School of the Arts and an MA from Georgetown University.
David LaBahn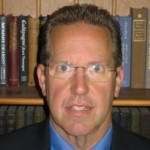 Mr. David LaBahn is president and CEO of the Association of Prosecuting Attorneys (APA), a national association representing elected and deputy or assistant prosecutors and city attorneys. The association acts as a global forum for the exchange of ideas, allowing prosecutors to collaborate with all criminal justice partners, and conducts timely and effective training and technical assistance to improve the prosecutorial function. In addition, APA serves as an advocate for prosecutors on emerging issues related to the administration of justice, development of partnerships and implementation of problem-solving strategies.Prior to forming APA, LaBahn was the director of the American Prosecutors Research Institute (APRI) and the director of Research and Development for the National District Attorneys Association (NDAA). Prior to NDAA, LaBahn was the executive director of the California District Attorneys Association (CDAA). During this time, he was involved in creating CDAA's first Violence Against Women Project, the Circuit Environmental Prosecution Project, and the High Technology Prosecution Project. He also lectured at statewide MCLE programs on sexual assault and gang crime as well as edited the Legislative Digest to make certain that all prosecutors were aware of changes in the law. He personally staffed the Rural County Committee and taught at the Annual Rural Counties Conference in California.
LaBahn was a former deputy district attorney in Orange and Humboldt counties in California. He received numerous awards including being recognized with community service awards for his work with victims and the reduction of gang violence in the City of Westminster, California.
Brandy Anderson Nannini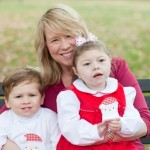 Brandy Anderson Nannini is the vice president of Government Relations and Traffic Safety for The Century Council, a national not-for-profit organization funded by America's leading distilled spirits companies and dedicated to fighting drunk driving and underage drinking. Prior to her current position, Nannini was involved in fighting drunk driving and underage drinking for ten years at the National Office of Mothers Against Drunk Driving, where she served in the public relations and public policy departments, ending as the organization's national director of Public Policy. In this role she managed all state and federal policy activity for MADD and opened MADD's Washington, D.C., office.  Before joining The Century Council in 2003, she also served as senior manager at Blakey and Agnew, a Washington, D.C., public affairs and communications firm specializing in traffic safety issues.
A native Texan, Nannini graduated from Texas Christian University and has been recognized by numerous organizations for her dedication to traffic safety issues. Nannini is on the board of directors for the Washington Regional Alcohol Program and serves on the Legislative Subcommittee for the Maryland Impaired Driving Coalition. In her community, she serves as the vice president of The Arc of Northern Virginia. In that capacity she works to improve the lives of people with intellectual and developmental disabilities. Nannini especially cherishes her role as a mother to daughter Bella and son AJ. Her family resides in Arlington, Virginia.
Robyn Robertson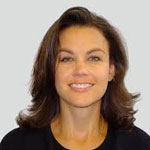 Robyn Robertson is the President and CEO of the Traffic Injury Research Foundation (TIRF), a charitable, independent road safety research institute. TIRF is considered a world leader in research, evaluation, program and policy development, and knowledge transfer.Robertson has lead research initiatives on a wide variety of topics, including the justice system, impaired drivers, high-risk offenders, distraction, fatigue, alcohol monitoring, photo enforcement technologies, risk assessment, treatment, and older drivers. She has published more than 60 major reports and articles on traffic safety and criminal justice and has been a presenter and keynote speaker at criminal justice, traffic safety, injury prevention, and research conferences throughout the world.
Robertson also works directly with jurisdictions around the world, providing technical assistance to strengthen impaired driving systems and support the implementation of effective programs. She has developed and delivered a national public education program on impaired driving, a comprehensive web-based curriculum on ignition interlocks, a young and new driver resource center, and an international inventory of alcohol interlock programs. She is coordinator for the Working Group on DWI System Improvements, a U.S. coalition of criminal justice professionals, and she has served as faculty at the National Judicial College in Reno, Nevada.
Robertson began her career working for the Solicitor General of Canada and members of Parliament in the areas of correctional policy and legislation. She received her master's degree in Criminology and undergraduate degrees from the University of Ottawa. She teaches criminal justice courses part-time as her schedule permits at the University of Ottawa and Algonquin College in Ottawa.
Michael Smith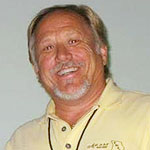 Michael Smith is a corrections professional with more than 35 years of experience working in probation and parole. After graduating from the University of Missouri at St. Louis, Smith began his career with 17 years as a probation-parole officer with the State of Missouri. In 1991 he founded Eastern Missouri Alternative Sentencing Services, Inc. (EMASS), a company that provides private probation supervision, pre-sentence investigations, SATOP service for DWI offenders, domestic violence counseling and education seminars, driver improvement programs, alcohol/drug education programs, as well as traditional electronic (house arrest) and SCRAMx monitoring. Headquartered in St. Louis, EMASS has 12 field offices throughout the state and is one of the most well-respected private service providers in the country. Smith presently serves as president and director of SCRAMx Services for EMASS. He also sits on the Advisory Board for Alcohol Monitoring Systems and on the Citizens Advisory Board for the Missouri Board of Probation-Parole District 17. Smith resides in St. Louis, where he enjoys his children and grandchildren, as well as singing and playing the guitar.
Shea Tuller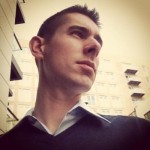 Shea Tuller's background in criminal justice began with his work as an intern, and eventually the Compliance Officer, for the Payne County, Oklahoma, Drug Court Program. With his focus on managing a caseload of drug- and alcohol-dependent offenders, he began working with SCRAM technology in 2006 as a tool to enforce sobriety. In 2008, SCRAM Systems asked Tuller to oversee operations for Continuous Alcohol Monitoring of Oklahoma (CAMO), a field office for SCRAM Systems. He continued his work as part of the SCRAM Systems Field Operations Team through 2013 in a variety of technical and sales roles, including data analyst, corporate instructor, account manager, and chief project officer for the United Kingdom, managing oversight of a number of SCRAM CAM pilot programs in both Scotland and Great Britain. Tuller has since returned to Probation in Oklahoma and works closely with probationers to help them address their complex needs with drugs and alcohol. He graduated Magna Cum Laude from Oklahoma State University with a degree in psychology and criminology.
Larry Vanderwoude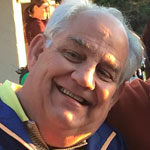 Larry Vanderwoude, LCDC,  is the CEO and founder of Dallas-based Recovery Healthcare Corporation, a multi-state provider of assessment, education, treatment, intervention, and monitoring services for drug- and alcohol-dependent individuals. In addition to his extensive business experience, Vanderwoude is one of the country's leading criminal justice service providers, with nearly 20 years serving criminal justice communities by working with drug, DUI, and domestic violence offenders. A Licensed Chemical Dependency Counselor in the State of Texas, Vanderwoude is an expert in substance abuse issues, and has been interviewed by national media as a recognized leader in the field. He is also a contract trainer for Texas Department of State Health Services.
David Wallace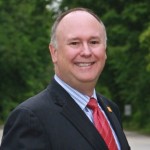 David J. Wallace is the Senior Director of the National Center for DWI Courts (NCDC). As director, he raises awareness on the success of DWI Courts; provides training, technical assistance, and research to DWI Courts; and establishes new DWI Courts nationwide. He has appeared in numerous broadcast, print and online publications and is recognized as the nation's preeminent expert on DWI Courts and sentencing alternatives for DWI offenders. Before joining the NCDC, David was the Traffic Safety Resource Prosecutor (TSRP) for the Prosecuting Attorneys Association of Michigan (PAAM).  As a TSRP he instructed prosecutors and law enforcement officers in Michigan, and across the country, on prosecuting impaired driving cases and vehicular homicides.  David is a former Calhoun County Assistant Prosecutor with more than 15 years of active trial experience.  He started out as an assistant prosecutor in Eaton County in 1985.  After five years, he moved to the Calhoun County Prosecutor's Office where he stayed until October 2000, when he then took on the challenge of the Traffic Safety Training Program at PAAM. As one of the first TSRPs in the country, he developed a program that became a role model for TSRPs nationwide.   He became the NCDC Director in February of 2008.